Defective Products
Have You Been Injured By a Defective Product?
Making a purchase is an act of trust.   You're putting your faith in the manufacturer and store.   You expect the product to live up to its guarantee.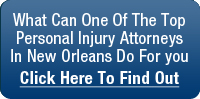 But what happens when the manufacturer or store breaks your trust.   Or the product you purchased hurts you or a loved one.   Or even worse, results in a death.
You may be unsure what to do.   The company will ask you to send the product back for testing.   But can you really trust them to do the right thing?   You need to act quickly in order to protect your interests.
Protect Your Interests By:
Getting immediate medical attention;
Securing the product and parts;
Gathering the product information, records, receipts & owner's manual; and
Refusing to sign anything until you've spoken with a qualified defective product attorney.
The insurance company will want to wrap things up quickly.   They may pressure you to settle for far less than you deserve.   You need the advice of a qualified defective product attorney.   Someone with a proven track record in the court system.
Hi, my name is Mike Gertler.   I'm the managing partner of the Gertler Law Firm and a defective product lawyer in New Orleans.    Our attorneys have handled numerous defective product cases in southern Louisiana as well as other states.
Our goal is to make sure our clients get the compensation they deserve.   Your medical expenses, lost wages, and pain and suffering aren't your fault.   The manufacturer or seller is the one who sold you a defective product.
If you've been injured or even lost a loved one because of a defective product, you probably have a lot of questions.   We're here to answer them.   Tell us what happened, and we'll make sure you fully understand all your legal options.
You can reach us at 504-581-6411…. Or if the call is long distance, use our toll-free number at 877-581-6411.
The call or meeting is confidential – and absolutely FREE.
Our firm operates on a contingency fee basis.   If we move forward on your case, we do not charge for our services unless we succeed in getting you a settlement or are successful in the courtroom.   If there is no award or settlement, you won't have to pay for any costs or expenses related to your case.