Louis Gertler
E-mail: lgertler@gertlerfirm.com
Louis L. Gertler is a partner in the Gertler Law Firm.
He earned his Juris Doctor from Tulane Law School in 1994.  Louis also received a certificate in sports law from Tulane Law School that same year.
He is a member of the Louisiana State Bar Association, the Louisiana Association for Justice and the American Association for Justice.
A significant part of his practice has included civil litigation, products liability law and serious personal injury.
In 2005, Trial Lawyers for Public Justice named Louis Gertler as a 2005 Trial Lawyer of the Year Award Finalist for his work on the Scott v. American Tobacco Company, et al case.
He also has been selected for inclusion in Louisiana Super Lawyers for 2007-2013, 2015-16, and 2018.  Louis was selected as one of the Top 100 Trial Lawyers by The National Trial Lawyers for 2010-2017.  He was selected by his peers for inclusion in The Best Lawyers in America for 2012-2018 in the field of personal injury litigation.
Louis Gertler served as a member of the Board of Governors for the Louisiana Association for Justice, and is a former Chairman of the Louisiana Association for Justice's Section on Toxics, Environment and Pharmaceuticals (STEP).
His civic activities include currently serving as president of his neighborhood property owners association and sitting on the board of the Jewish Community Center.
Practice Areas
Asbestosis
Wrongful Death Claims
Injuries from Auto Accidents
Construction Injuries
Electrical & Construction Related Burn Injuries
Truck Accidents
Brain Injuries/Traumatic Brain Injury
Injuries from Defective Products
Rail Road/Train Accidents
Industrial Accidents & Injuries
Dog Bites
Motorcycle Accidents
Toxic Mold
Medical Malpractice
Birth Injury/Erb's Palsy
Nursing Home Negligence
Medical Negligence
Nursing Home Abuse
Premise Liability/Non-Secure Premises
Product Liability Claims against Johnson & Johnson for defective hip replacement parts
Serious Accidents
Louisiana Shoulder Pain Pump Lawsuits
Reported cases include:
Ludwig v. Jefferson Performing Arts Society, 98-2431 (La. 7/2/99), 737 So.2d 1267;
Chaisson v. Avondale Industries, et al, 05-1511 (La.App. 4th Cir. 12/20/06), 947 So.2d 171;
Scott v. American Tobacco Co., Inc., 04-2095 (La.App. 4th Cir. 2/7/07), 949 So.2d 1266.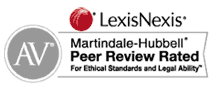 The New Orleans Personal Injury Attorneys With the Gertler Law Firm are Martindale peer review rated